Frequently Asked Questions
Why do I need an investigator?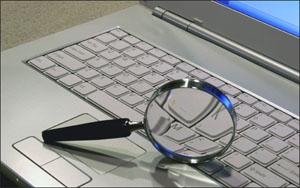 Information is power. And, we at Metropolitan use our expertise and resources to obtain information that may not be so easily obtained by the general public. We give you the power to help you make more informed decisions.
Will Metropolitan assist in matrimonial matters?
Absolutely. Our experienced team will assist in gathering asset information which can directly affect a closing settlement. In addition, activity of either party can be determined through surveillance and investigative techniques, including meticulous and complete background searches. Through the years, we at Metropolitan have represented hundreds of individuals in divorce matters, either directly with the client or in conjunction with the client's attorney.
Does Metropolitan work for insurance companies?
Our extensive list of clientele does include numerous insurance companies from all over the world. Throughout the years, Metropolitan's insurance defense investigations have saved insurance companies millions of dollars.
Will Metropolitan represent me if I've already retained an attorney?
Yes. The bulk of our work is derived from legal defense and plaintiff firms throughout the United States. Our clients in the legal community have remained with us throughout the years… a telltale sign of our devotion to "Doing the Job Right!"
What will it cost me to discuss my needs?
Not a dime. Your consultation is completely free. You'll sit down and speak to Vin Keogh, the founder and president of Metropolitan Investigative Group llc, to discuss the areas of investigation which may or may not be most appropriate and advantageous to you. We lay out the plan, you make the choices.
Metropolitan On The Radio